GUARDIAN2: NOISE, VIBRATION, WINDSPEED & DIRECTION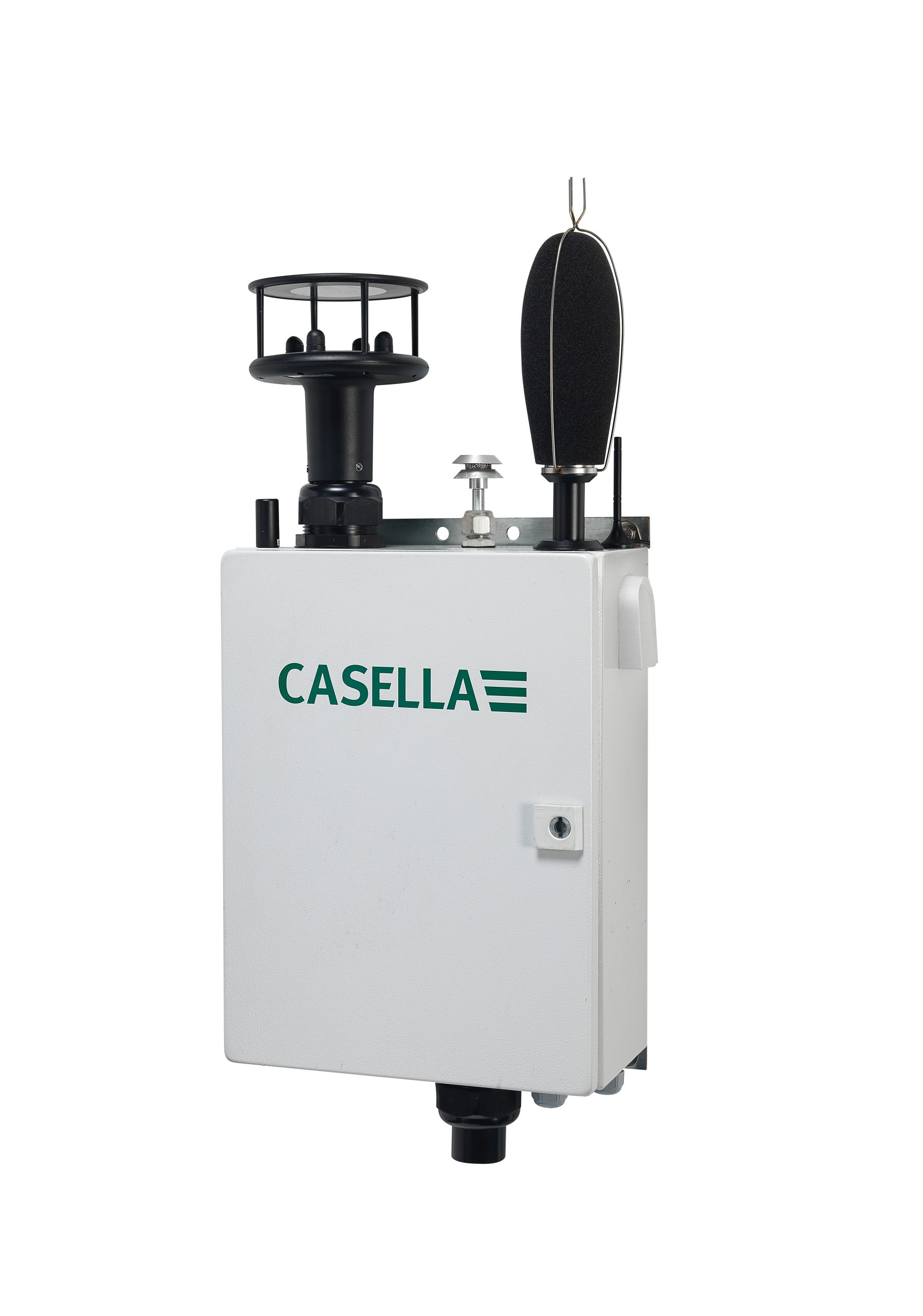 The Guardian2 Site Boundary Monitor is designed to help you remain compliant with site emission levels, using remote monitoring and reporting of noise, dust and vibration levels. Powered by mains, solar or battery, the Guardian2 is ideal for any construction noise monitoring and ground vibration, no matter how remote. For further details on solar or battery power options see the solar and battery power section below. Simply plug in to the power source and it will begin continuous emission monitoring, its that simple!
The Guardian2 includes Casella's 'mHub' logger with a built in 'E-sim' simcard. The E-sim has low data costs and searches several networks to ensure the highest possible signal strength, helping to ensure good data connectivity. Data is available in real time from our secure website http://www.casella247.com/ using a private login. A report can be readily produced for site dust or noise compliance purposes and in addition, the system provides alerts via text message or an email should limits be exceeded. Reports can be easily be automated and sent to multiple users. For example, one user can be receiving a report about noise levels, where another user can receive a report about ground vibration levels.
The innovative Guardian2 is optionally equipped with a photoionization detector (PID) to measure for VOCs up to 6,000 ppm (parts per million), assessing the emissions and air quality of a site.
Powered by mains (100-250VAC), solar or battery
IEC61672-1 Class1 compliant noise measurements for accurate results measuring several parameters (e.g. LAeq, LAFmax, LN%)
Maintenance free wind speed and direction sensor
Triaxial ground vibration sensor measuring PPV
Email and text alerts to nominated recipients when noise or vibration levels are exceeded
Manual or automatic reports
Add VOC monitoring capabilities to this Guardian2 using SKU 208063D/VOC