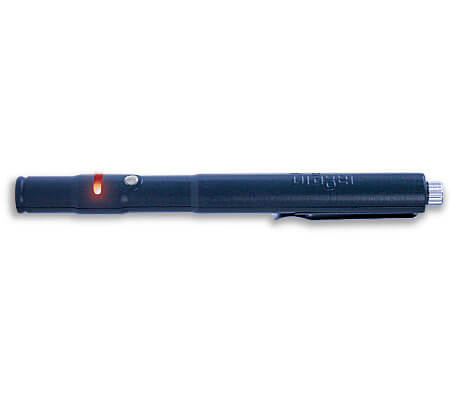 Leak detection
As large as a ballpoint pen, the Dräger GS3 locates leaks quickly and reliably, even in hard-to-reach places. The detector for combustible gases, such as natural gas and liquid gas, detects even the smallest leaks, which it indicates with an optical and acoustic signal.
Format
Leakage detector in pen format
The leak detector is as big as a ballpoint pen and guarantees the user a comfortable handling. Leak detection is easily possible even in hard-to-reach places. Due to its size, the Dräger GS3 is always at hand and can e.g. be conveniently stored in a shirt pocket or the belt pouch provided.
Components
Product Advantages