0.1MM TIPPING BUCKET RAIN GAUGE (WITH HEATER)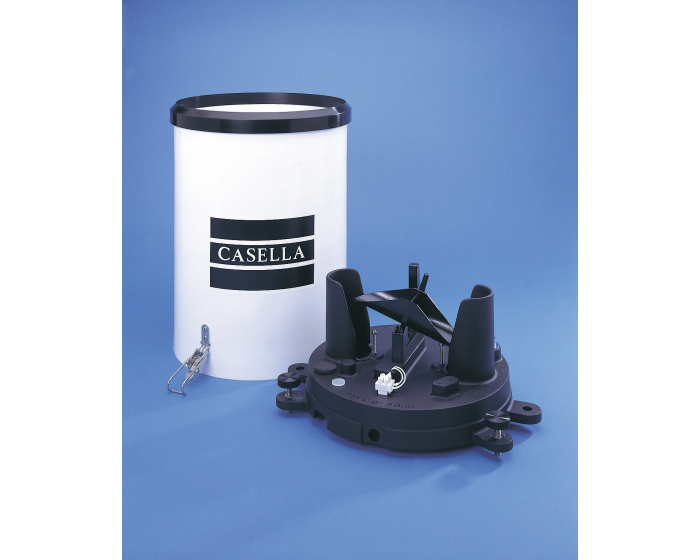 The Casella Tipping Bucket Rain Gauge (TBRG) is a reliable and extremely robust transducer, designed as a stand-alone sensor for operation with an existing logging system.
The body and funnel are made from aluminium alloy with an accurately machined septum ring at the top giving an aperture of 400cm2. The tipping bucket mechanism is mounted inside the body on a cast aluminium-alloy base, incorporating a built-in spirit level to ease correct positioning. All this ensures the TBRG is quick and easy to deploy, whilst providing reliable operation with the minimum of maintenances.
Proven TBRG Design
Robust Aluminium Construction
Bucket sizes available: 0.1mm, 0.2mm and 0.5mm
Aperture: 400 cm²
Accuracy: ±2% at 1 litre/hour 
Capacity: Unlimited 
Transducer: Magnet/Reed switch 
Operating temperature range: 1ᵒC to 85ᵒC
Output: Contact closure 
Weight: 2.6
This model:
Bucket size: 0.1mm (0.1mm of rain per tip)
Includes heater for operation in low temperatures